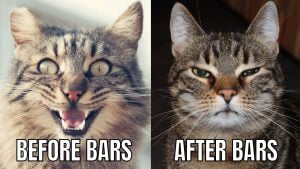 Do you have a lot of thoughts, doubt and worry in your mind? If so, I would like to tell you a little story. 
In the coldest of February, eight years ago, a newly found friend who had been working for me as a consultant, rang me and asked if I wanted to join her to a class. "Of course", I replied without even asking what the class was about. The day before the course she called me again and said that tomorrow we are going to the class. "Yes, sure, I said, what is it about?" It is a body process called Access Bars, she said. "Nooo, I said, not the body…" I identified myself as a strategist, an academic, a consultant with important meetings and large corporations as clients. It was my head and mind that mattered, not my body. 
Despite a rather strong, inner resistance I went to the class. My mind thought that everything was weird, that the facilitator said strange things and nothing of what we did seemed very logical. How could it be that it affected me so much that somebody held their fingers on points on my head? After the Bars sessions I felt soft, happy and the mind chatter stopped.
In short, my mind said NO THANK YOU, this is far too weird. The body however said THANK YOU, FINALLY!
Today I am grateful that I continued to receive Access Bars, that I traded sessions with others who also had been to a Bars class and shortly after I became a facilitator myself to give others the chance of discovering and using this simple yet powerful stress relief tool. I use it every week to keep my energy on a good level, not go into negative thought patterns and see possibilities in life. 
PS. When my son thinks that I am grumpy he asks me to call somebody and get my Bars run. Life gets better when mum is happy, also for him :o). 
Would you like to  try it out? There are 3 ways to go:
1 Jump on a Bars class like I did – I facilitate one on Sept 11th. Info & registration here
2 Join us on a Wednesday evening and try out a Bars session at a reduced price (500 SEK). Info & registration here
3 Schedule an Access Bars session with me (1100 SEK)
If you have questions or would like to schedule a session, please send me an email or give me a call!